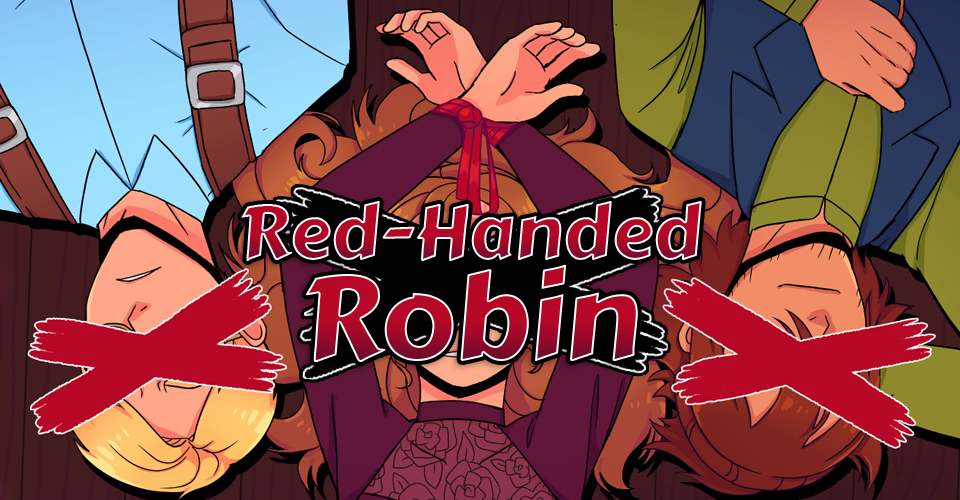 Red-Handed Robin
I just wanted to give everyone a quick update on Red-Handed Robin part 2's progress:
The script is nearly finished, and over twice as long as part 1! I'll be able to start coding it into the game within the next week or so.
I still have a lot of art assets left to make that I don't want to skimp out on. With that being said, the game probably wont be playable by the end of June like I hoped. But don't worry! It shouldn't be much longer than I originally planned. Probably no more than a month.
I'm really grateful for everyone that's been patiently waiting for part 2! I'm very excited and nervous to share it. Hopefully you can bear with me a little longer.
Also, in case I was too subtle about it in part 1, here's a hint about the plot in part 2...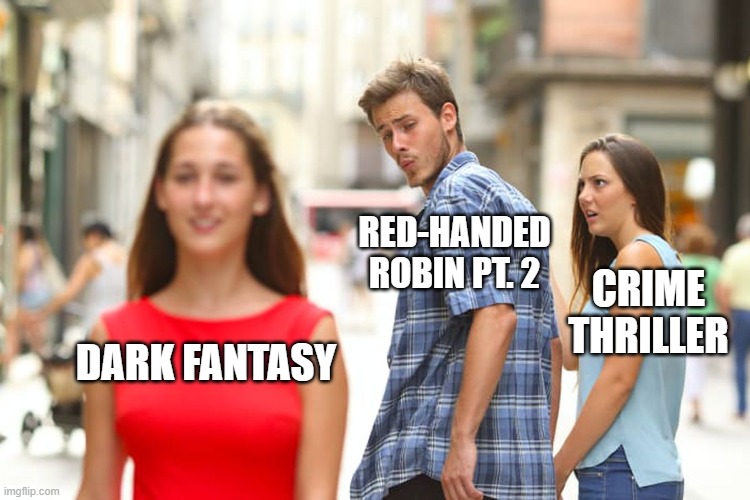 Comments
Log in with itch.io to leave a comment.
Omg so excited!! Is Part 2 the last part of the game? <3
Dark fantasy??? I am here for it. And thanks for keeping us updated!
Also – stumbled upon your twitter and I fell in love with Corbin. No idea what her story is but every single drawing of her is literally just...chef's kiss.
Corbin is clearly my favorite child XD
Also, if you're interested in her, I think you'll like the fantasy elements in RHR part 2... she doesn't make an appearance, but she's from the same world!
Will saves from Part 1 work for the Part 2 update?
I believe so! I haven't been able to test it yet, but unless you save on the "to be continued" screen, which will be removed, you should be able to pick up wherever you left off.
Lol, no I need to go in and check that I haven't done just that!
(Just to clarify though, the story only continues from the good endings for either character, right?)
Okay, I am super intrigued by this plot hint!
I wasn't able to touch on it much in part 1 because of the time restraint! Hopefully it won't come too out of left field.