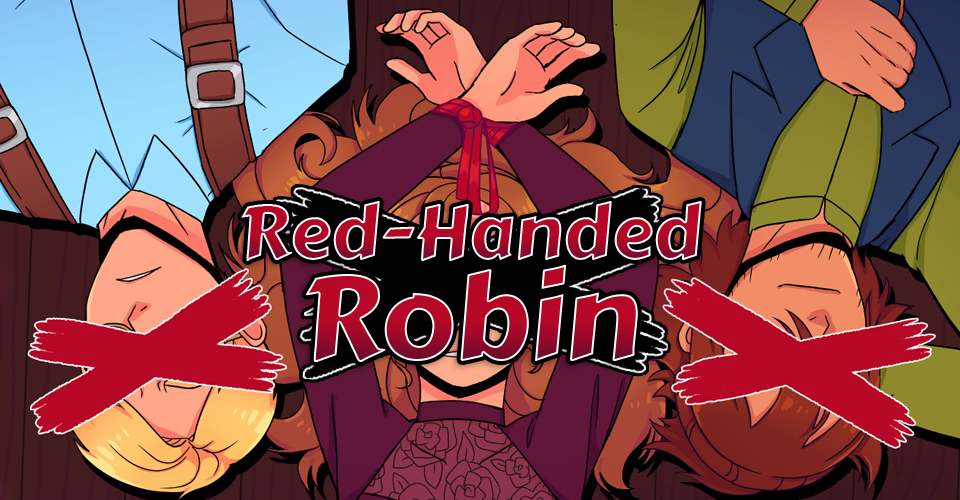 Red-Handed Robin
Another quick update about part 2!
The script is completely finished and coded into the game. Woo! It looks like the game is just shy of 50k words total. That means part 1 was only around 25% of the story.
All that's left are the art assets I need to make. The majority of my time is probably going to be spent on backgrounds. Speaking of which, here's a look at one of the new BGs. If you got Wren's part 1 end, this room might seem familiar to you!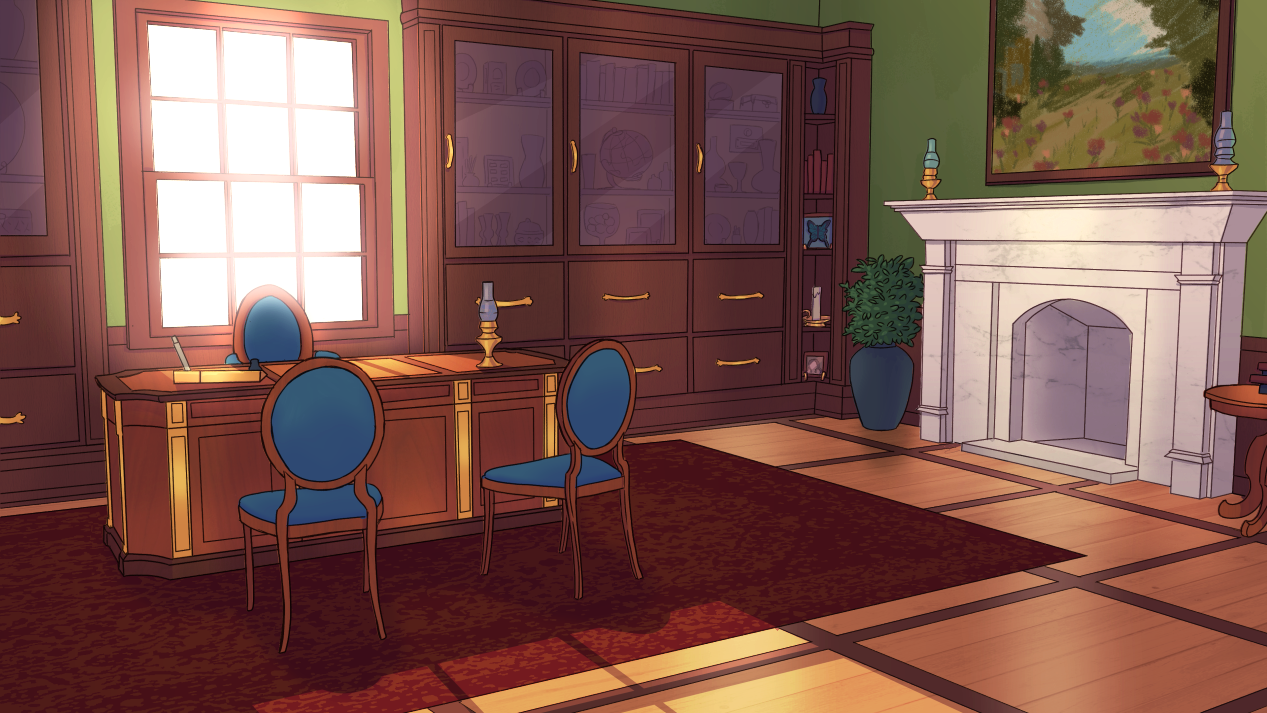 I do have one other BG finished, but it's a bit of a spoiler so I can't show it off.

I also plan on giving small sprites to every side character. Here's a few I'm working on so far. The first two are new characters who appear in flashbacks, but the rest are already in part 1!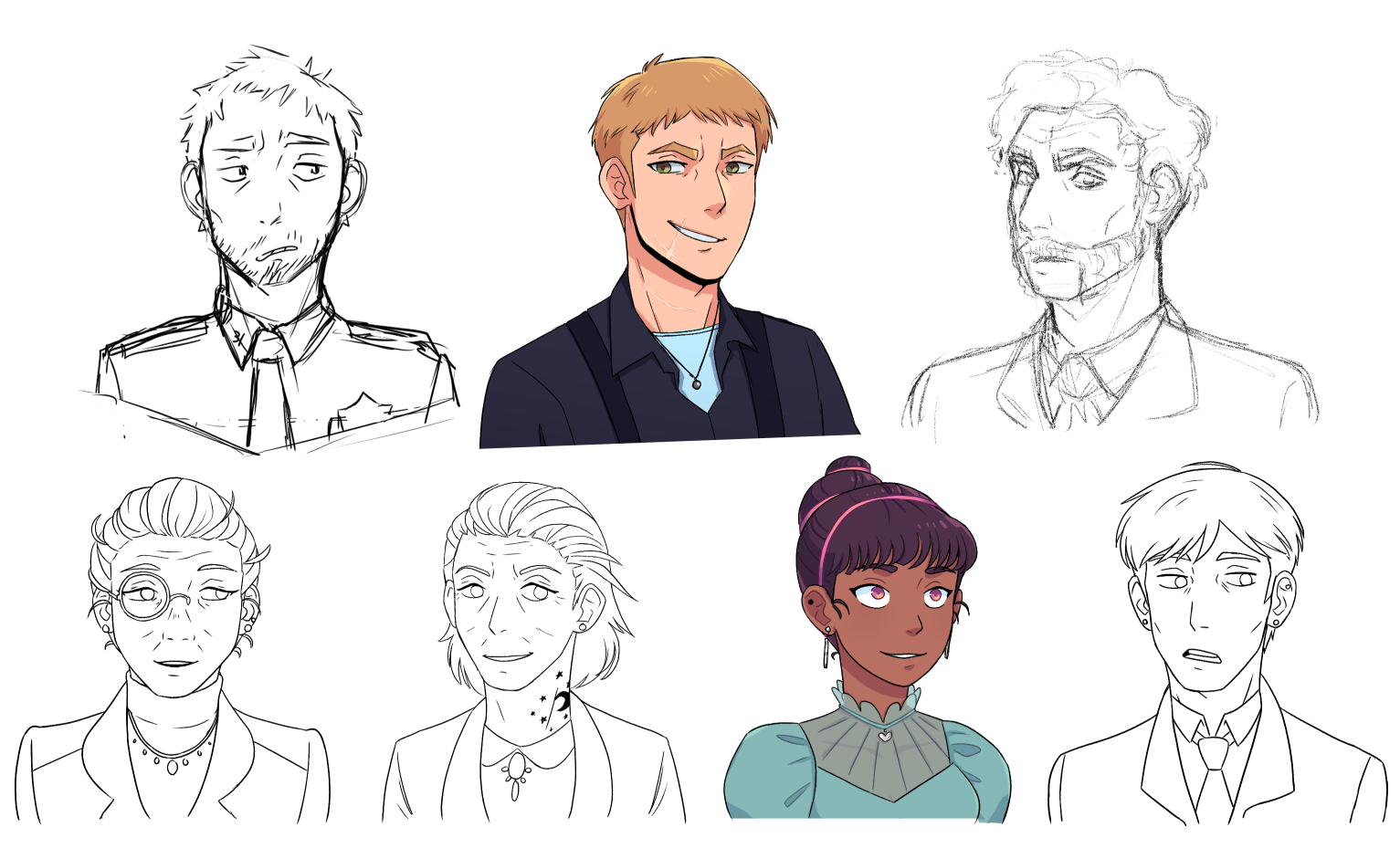 Fletcher, on the other hand, is lucky enough to get his own full sized sprite.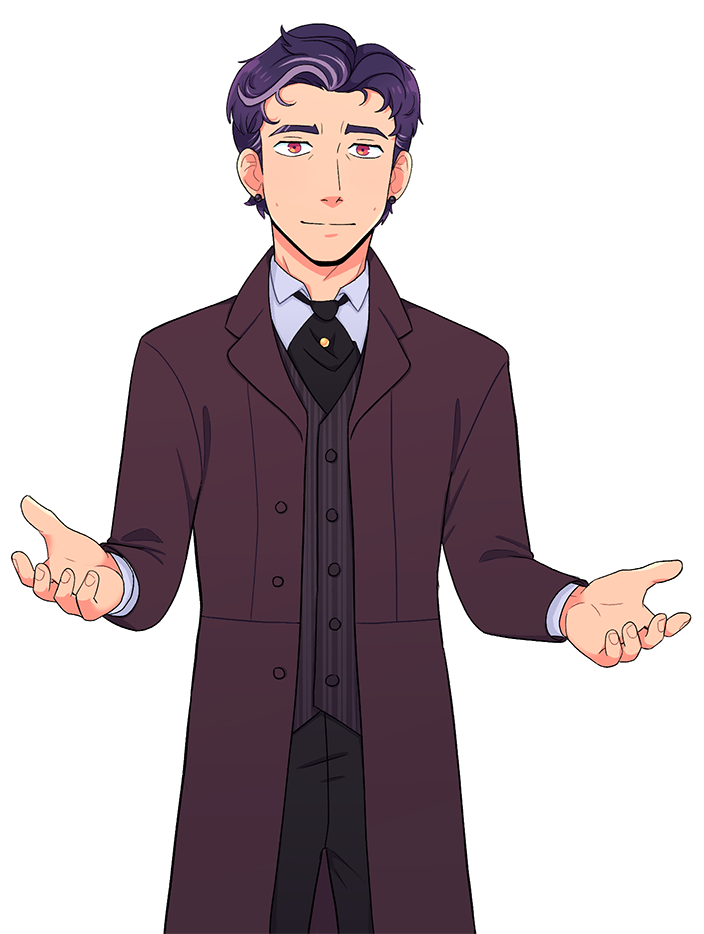 There's a lot I still have to do, but things should start progressing faster now that the script is finished!
Like part 1, I'm thinking about releasing part 2 without CGs. It's something I do intend to add to the game eventually, but waiting for them to be done could delay part 2's release. I'm thinking I'll at at least add a CG for each good ending, though.
Would no CGs (besides one per good end) be a deal breaker? Or would you rather read the story as soon as possible? I'm interested to hear what you guys think!

Comments
Log in with itch.io to leave a comment.
All I care about are kissing CGs tbh. I'm a simple girl.
Then you'll be happy to know that the ending CGs I planned on doing are kiss scenes! I wouldn't deprive readers of that at the very least.
I'm more interested in the story and characters, so I consider CGs a nice bonus, especially since I think this is a non-commercial game?
On the other hand, I do prefer to wait until a game is complete before playing to get the full experience, so I haven't actually played part 1 yet because I wanted to play parts 1+2 together. I'm really looking forward to it though because Fetch Quest was so much fun and the description for this game is 1000% up my alley!

I'm glad you liked Fetch Quest! I'm the same about waiting until a game is done before I play it, so I completely understand.

Thanks for the feedback!
tbh for me, I think I will enjoy it more if there are CGs, but no worries tho! I'm still going to play it, with or without CGs bcs the story is already interesting :D and thank you for keeping us updated about it, can't wait for part 2!
Thanks for the feedback! I do plan on adding CGs in afterwards, even if I release the game without them first.
Hey even one CG per good end still sounds good! I am happy either way you release this. The BGs and character art alone is gorgeous to look at, and the story is captivating enough that I will enjoy it regardless of CGs or not!
Thank you so much! It's good to know the story is enjoyable even without CGs. I know not having them can be a big turn off for some people.
CGs are a nice little bonus but if the story and characters are amazing enough, a game can be just as good without them! One of my new favorite games had no CGs and I love it to pieces. Your game is definitely on that level of goodness <3
Besides, you've worked hard on character sprites AND backgrounds. They themselves are beautiful enough to gaze upon, and I am excited how you are even adding small sprites for the side characters!
I'd rather get the story first and the cgs later. (Let's face it, I'd probably replay anyway...)
I'm with fairfaxleasee. CG's are a bonus, not a requirement :D
That's good to know! Thanks for the feedback.